DJs in Maine
Professional DJ Services At A Price That Won't Break The Bank!
I am a Maine DJ Company that provides DJ Entertainment for many types of events.
A Mobile DJ that plays great music for your wedding reception or party.
Although there are many DJs in Maine to choose from please keep in mind
I have years of experience and I'm committed to bringing you the best service possible!
Professional DJ Services in
Central Maine, Southern Maine,
Mid Coast and Coastal Maine.
Read the Latest
Be sure to check in often to see the latest news at DJ-BrianC!
December 21, 2021
Stirring The Party Atmosphere With Maine Wedding DJ Services From DJ-BrianC – Music For All Occasions In Maine Maine: DJ-BrianC – Music For All Occasions has propelled Maine's entertainment and events production to the upper ranks through advanced preparation, continued education, and the latest technologies. Clients who hire the service get to work directly with the owner, DJ-BrianC. The company's DJ services include Karaoke DJ, Wedding DJ, Corporate Events DJ, School Dance DJ, Wedding Video…
What People are saying about DJ-BrianC
Brian was awesome. He made our wedding amazing it's like he was part of the family.
Brian was amazing. He did great feeling the crowd out and changing anything on the timeline of events we had planned. He was very professional. Considerate and friendly as heck. Very prompt with any questions I had whether it was through phone or email. He was great.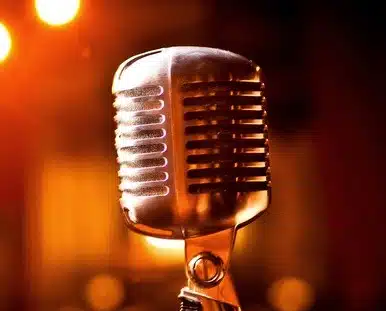 Everyone had a wonderful time. The DJ was very professional, played a wide variety of music and was extremely easy to work with. I would definitely use him again
DJ Brian and his wife did very well! They picked a great mix of music. Everyone had fun!!!
Dj Brian was everything we could have asked for in a dj for our wedding. He was very professional, helpful and prompt when I had questions. We highly recommend him!
Brian was called upon with just a couple weeks before my wedding as my booked DJ had to bow out due to medical reasons. Brian did an amazing job in putting it all together in a short period of time. I really appreciated the website where my wife and I were able to go and pick and order all our songs. It was easy to use and helped relieve some of the stress of planning our wedding.
I loved the way he presented his service, he had no hidden costs and also had the updated music that fit into the wedding. He knew what he was doing , I didn't have to remind him or check on him, that was a big relief for my wife and I. Brian also recommended sounds I didn't think of at the time. An A plus in my book