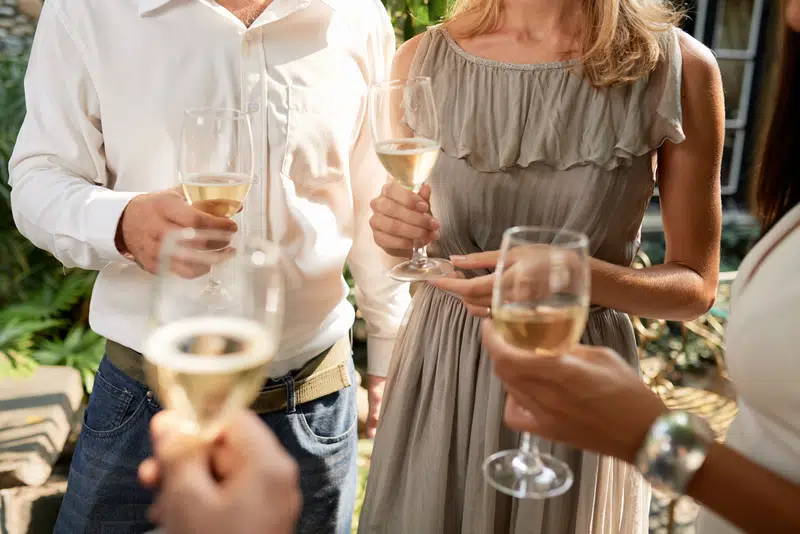 Having a great party is an awesome way to connect with people and celebrate big and small things. If you want to make your party a success, then you have some work that you need to do to plan things smoothly and send everyone home happy. No matter why you are having a party, there are a few elements that you should plan in order to make sure that you and your guests have an amazing experience. 
Personal Invitations 
All the best parties start with excellent invitations. A good invitation should let the guests know what they should expect from the party and ask them for any information that you need to make the party go well. You can make your own invitations or purchase invitations from a craft store. You can even send virtual invitations if that seems like a better option for your party. Whatever type you choose, try to put together invitations that are personalized for each guest and are fun and good looking. 
If you make your own invitations, you have a huge amount of freedom to customize them to your needs. Try to choose a fun color scheme and fonts that are easy to read. Adding creative elements can make your invitation more appealing and fun for your guests. 
Location 
The venue you choose for your party will be an important part of its success. Your first choice is whether you want to have your party inside or outside. If you decide on an outside venue, you want to make sure you have a backup plan in case the weather doesn't hold up its side of the bargain. Choosing a park works great on nice days and for activities like playing sports or running around. An indoor venue may work better in the winter or when you want to have a lower key event. No matter what you choose, make sure you schedule it early so you don't miss out on the right location. 
Music 
Having music in the background can help you to make your party more fun and make up for pauses in the conversation. You can either choose to have live music, hire a DJ, or even just use a playlist on your phone. Any of these options are great, just make sure the choice you make is well suited to the kind of party you want to have. Building a playlist is the most affordable way to bring music to your party, but if you choose this option make sure you have good speakers so people can hear the music. You always want to create a strong balance between the music being loud enough but not too loud. 
Good Food 
The food is one part of any party that most guests are looking forward to. Party food should be fun and indulgent. But that doesn't mean it has to be incredibly fancy. Sometimes the best party foods are simply delicious and easy to eat on the go. Having finger foods gives you a chance to put together a variety of different dishes so your guests can choose what they like most. Bamboo skewers add visual appeal to your food and can impress guests. And when your food is delicious and beautiful all your guests will be happier. 
Planning a Theme 
Having a theme for your party can help guide your decisions and make it easier for you to plan things out. The theme doesn't have to be super specific. It should just be something that helps you make decisions. You can choose a theme around one of the activities you are doing, like a movie party where you make popcorn and have theater treats while watching a favorite film. Or your theme could be related to an event that you are working to celebrate. You can follow your theme to a high level and take things over the top or stay a little more casual with your party. 
Dessert 
Dessert may be even more important than food at a party. In fact, having dessert is central to many celebrations like birthdays and even weddings. Choosing the right dessert can help you to finish the party on a high note and leave all your guests totally satisfied. Cakes are a classic option that you can always turn back to. But if you want to shake things up you can elevate your party with a tiramisu or a crepe cake that is delicious and beautiful. 
Fun Drinks 
The drinks are another important element that will help you to bring the party up a notch. First you should decide whether or not you want to serve alcohol at your party. For some adult parties, this works great while in other situations it isn't as smart of a fit. Once you have made that basic decision you can plan out a menu. Having a couple of cocktails or mocktails for your guests to choose from can be a lot of fun. But even just having a variety of sodas or a selection of juices can be a great way to keep your guests' thirst quenched. 
Decorate 
Before the party starts you want to decorate to create a festive atmosphere. If you have a theme, you can use it to help you choose your decorations. If you don't have a theme, try to choose a simple color scheme and stick to it. You don't have to go all out with decorations, but even just adding in some twinkle lights can make your part feel a little more special. Give yourself time to decorate so you aren't stressed out trying to get things done down to the wire. 
Your party should be a great time, for your guests but also for you to enjoy and celebrate. If you make your party a success, you and your guests will all have great memories that you can share with each other for years to come. Don't overcomplicate things, just come up with a plan and make things happen.
Read this next: How to Pick the Perfect Wedding Planner