Corporate Events Services
My Corporate Events DJ and Audio Visual services for Maine businesses are always tailored to meet your expectations and requirements. My corporate event planning solutions are fully customized to your specific needs. I have over 25 years of experience in corporate event planning and a proven track record of success. My event planning skills will provide you with innovative and unique planning concepts, customized to your specific requirements and budget. With my corporate event planning services, you can be confident that your event will be the perfect expression of your vision.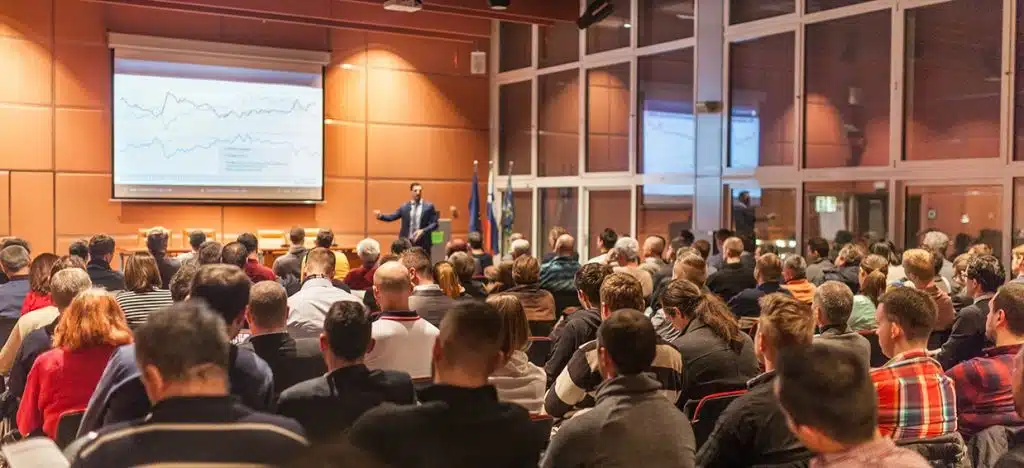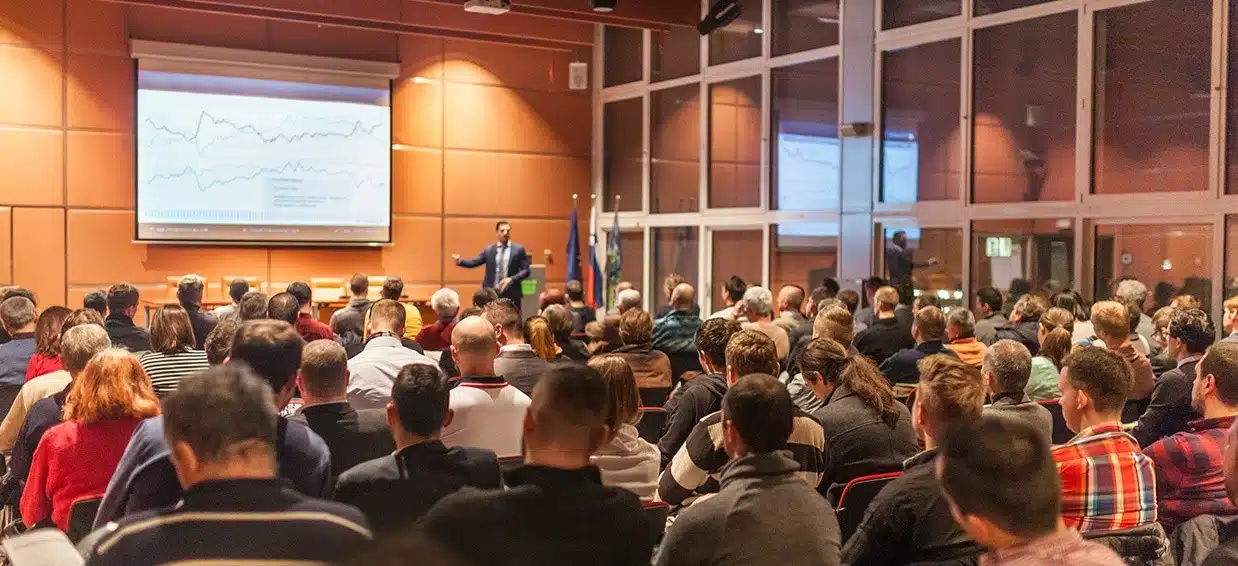 Professional planning of
Corporate Events services:
I have everything you need from Video Projector, Lighting, Audio Sound Systems, Audio Visual equipment, Microphones to an extensive Music Library. Whether your event is purely a professional presentation to a team binding exercise, I have nearly three decades experience of organizing & planning fun corporate events for staff to cut loose. When you need a Corporate Events DJ give me a call.
Corporate Events DJ
Audiovisual services include:
Audio, with all types of wireless microphones such as lapel, headset or handheld, so you can move around the room easily and hassle-free.
Dance floor lighting, including the latest laser and LED technology.
Video projection for your professional slide show and video presentations, as well as karaoke and other entertainment projection needs.
Complete Karaoke DJ with extensive Karaoke Library.
Complete Smart Phone Trivia Service.
Audio Visual services
Corporate Events DJ
for events, such as:
Sale expos
Team building events
Trade shows
Team building activities
Company picnics and barbecues.
Awards ceremonies/employee recognition events.
Christmas parties/holiday parties.
Annual meetings.
Fundraising events, including auctions.
and more!
Put my professional experience to work for you; you can sit back and enjoy the event, knowing that both your technical Audio Visuals and DJ Entertainment needs are in good hands. The corporate world knows how great an investment team bonding exercise is for their staff productivity and well-being. USA leads the way in looking after our staff, I offer services for corporate events from Sales Expos, Trade Shows rite through to the entertainment with DJ nights, Interactive Quizzes not to mention Karaoke Nights which are a huge amount of fun and a great way to break down barriers to end of the days fun team building activates.
Corporate Event Planning Services
Let's be honest, your company party or corporate event shouldn't be left in the hands of reluctant volunteers or busy employees. Let me help! I offer professional corporate event planning services to help you make your corporate event a success. I can manage all of the details so your event goes off smoothly and everyone has a great time.
End-to-end music for your event
My versatile Corporate Events DJ services are available throughout your event. I can provide background music prior to the event start, during presentations and ceremonies, and during breaks. When it's time to pump up the party with some dance music, DJ-BrianC has you covered. With nearly 50,000 songs available, my comprehensive music library has something for every occasion and every taste. If by some chance you're looking for a song I don't have, I will work with you to get it.
Specializing in good times
DJ-BrianC is hands down your best choice for parties, fundraising events, Team building events and celebratory events with dancing, singing, quizzes. Get the party started and keep it rolling with fantastic music, great lighting, and a DJ who knows how to bring it all together. DJ-BrianC will have everyone out on the dance floor in no time. Why should you hire me for your next corporate function or team building event?
One of Maine's best
Corporate Events DJs
My customers have great things to say about me. You can head over and check out my testimonials, then give me a call and let me know how I can help you plan, and pull off, the best company party ever or that team building event day that really brings your company together as one unit.
Give me a call to discuss your requirements and book a DJ for your event today for Maine's number one DJ services company in Maine!