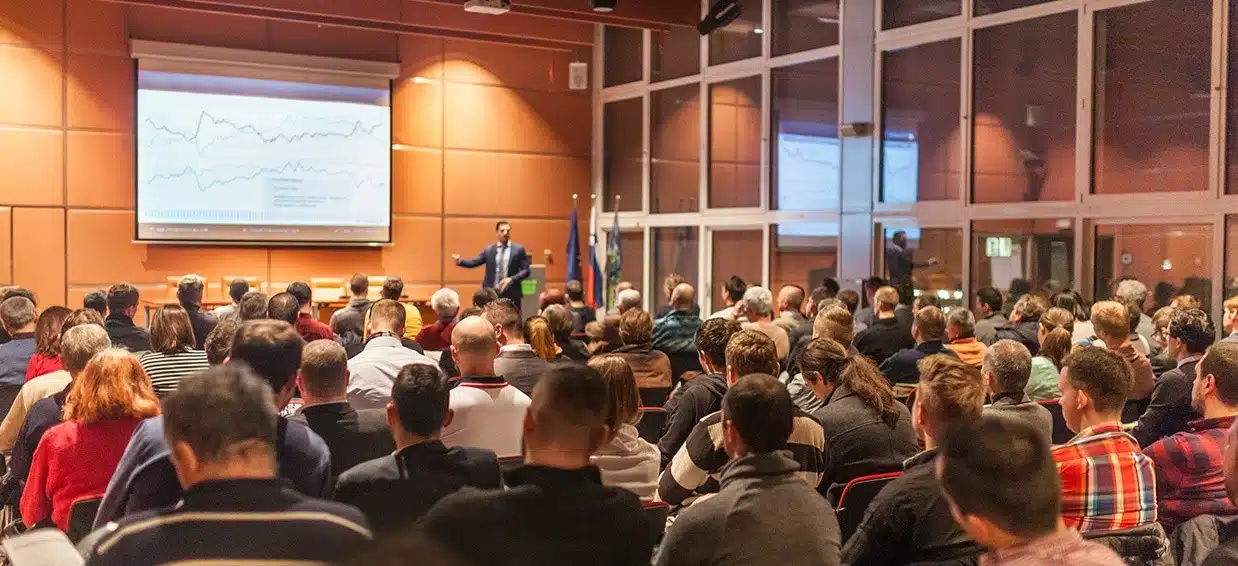 Make your next corporate event a huge success! Do you need a Corporate Events DJ? I have everything you need, from professional planning services to lighting and microphones to an extensive music library. Whether your event is purely professional, a fun event for staff to cut loose, I can help. When you need a Corporate Events DJ give me a call.
Corporate Events DJ for events, such as:
Company picnics and barbecues.
Awards ceremonies/employee recognition events.
Christmas parties/holiday parties.
Annual meetings.
Fundraising events, including auctions.
and more!
Put my professional experience to work for you; you can sit back and enjoy the event, knowing that both your technical AV and entertainment needs are in good hands.
Our Corporate Events DJ A/V services include:
Audio, with all types of wireless microphones such as lapel, headset or handheld, so you can move around the room easily and hassle-free.
Dance floor lighting, including the latest laser and LED technology.
Video projection for your professional slide show and video presentations, as well as karaoke and other entertainment projection needs.
Complete Karaoke DJ with extensive Karaoke Library.
Complete Smart Phone Trivia Service.
Event planning services
Let's be honest, your company party or event shouldn't be left in the hands of reluctant volunteers or busy employees. Let me help! I offer professional event planning services to help you make your corporate event a success. I can manage the details so your event goes off smoothly and everyone has a great time.
End-to-end music for your event
My versatile Corporate Events DJ services are available throughout your event. I can provide background music prior to the event start, during presentations and ceremonies, and during breaks. When it's time to pump up the party with some dance music, DJ-BrianC has you covered. With nearly 50,000 songs available, my comprehensive music library has something for every occasion and every taste. If by some chance you're looking for a song I don't have, I will work with you to get it.
Specializing in good times
DJ-BrianC is hands down your best choice for parties, fundraising events, and celebratory events with dancing. Get the party started and keep it rolling with fantastic music, great lighting, and a DJ who knows how to bring it all together. DJ-BrianC will have everyone out on the dance floor in no time.
One of Maine's best Corporate Events DJs
My customers have great things to say about us. Check out their testimonials, then give me a call and let me know how I can help you plan, and pull off, the best company party ever.
Why hire me over another Maine DJ?
Reasons to Hire Me!
How Do I Measure Up?
See What Others Think!