Your wedding will be one of the most joyous occasions of your life, but planning it can also be among the most stressful. Finding a wedding planner who fits within the budget and vision of your dream day is one of the most important things you can do to help share and distribute the burden that comes with planning your nuptial. If you're struggling with how to find a wedding planner who is right for you, consider these tips and tricks.
Set Your Budget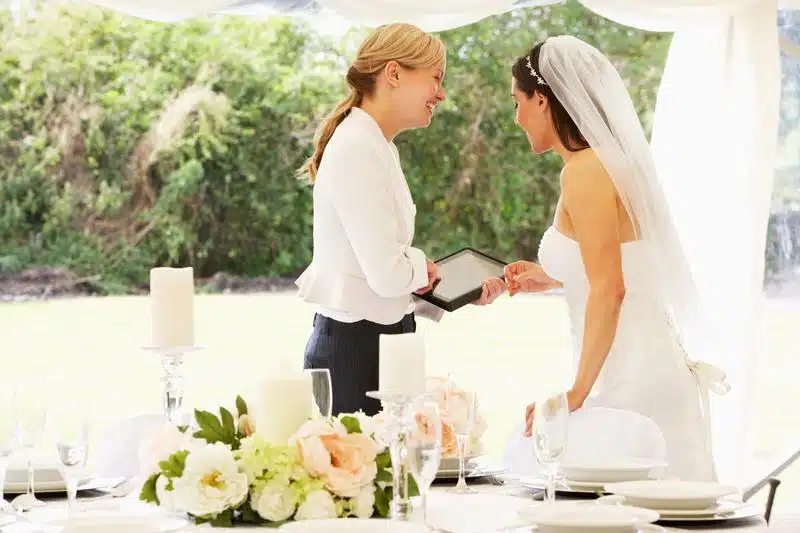 Your wedding will be one of the biggest expenses in your adult life, and your budget will be something you'll need to discuss with your wedding planner in fine detail. Many planners offer different levels of service or involvement, and one of these may work with your budget better than others. In addition, wedding planners will often have contracts or informal agreements with vendors who could save you money in the long run. Be sure to discuss all these options so you can work the costs into your budget accordingly.
Look Deeper
To achieve the best results on this day you'll remember for the rest of your life, it's important to have a wedding planner you can trust. Take a look at the background of your candidates and make sure they have company values they stand by. You should know that company values are important to customers too. Having someone who shares your concepts by your side while planning your wedding will help ensure that your event runs smoothly and there won't be any worrisome personality conflicts on the happiest day of your life.
Ask for References
If you're unsure that your planner will be able to execute your wedding-day vision, ask for references from other clients. Besides this, you should check references for the vendors as well. Taking a look at their portfolio can help set your mind at ease that they're able to be flexible and versatile with every bride. Vendors should be able to speak to their professionalism and problem-solving skills in ways that will let you know whether you're making the right choice.
Although wedding planning is something that most brides dream of their entire lives, it's important to have someone you can trust to help with all the details. Take your time when interviewing wedding planners in order to find the one who is right for you.
Looking for a DJ for your reception? Check out our wedding packages for all your music needs!