How much are Wedding DJs in Maine?
You're probably wondering how much a DJ Costs? Just what are normal DJ Prices? Wedding Packages for every budget are available. Your Maine Wedding DJ understands no two weddings are alike and has created two wedding packages so that I may better suit your needs. I also offer several add-on options so that you can customize your day to be perfect for you! Let me help plan your Dream Wedding today.
(On-site only! No longer offering off-site)
Separate Sound System for Ceremony Music and 

Officiant

 Mic
Sound Reinforcement for Musicians needing Amplification
Additional Mics for Readers or Singers
Make sure your family and friends
can hear the ceremony!
If you need music and/or microphone for the ceremony choose this option. This addon does not include additional time. It covers the extra equipment and time to set it up.
(Add a touch of Elegance to your venue)
Looking to enhance the night? Uplighting will give your venue a nice colorful appeal when your guests walk in. It creates a nice atmosphere that can't be beat. When it's time to party these lights that are spread thruout the room start flashing and changing colors letting your guests know that party has just begun. These lights are the perfect add on to what is included in the deluxe package for your dance floor. Lighting is a must to help set the mood and make the dance floor more inviting. Nothing is more important to the success of your wedding than everyone having a good time!
Video Projection Service

$250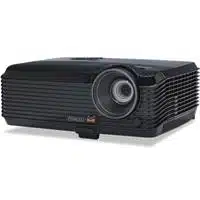 The perfect upgrade for slide shows, presentations, or karaoke!
Great for a slide show featuring the both of you from Birth to Present – Share those special moments!
Watch "Best of Love Songs" videos while you eat dinner. What a great way to entertain guests and help set that romantic mood!
More information on Video Projection Services.
It's Your Day Done Your Way!
Use my Availability Checker to see if I'm available for your Wedding. If I am fill out the form so we can get started.
I would love to help you with one of my Wedding Packages!