Your Maine Wedding DJ and Maine Karaoke DJ is pleased to introduce our latest offering.  Now for your entertainment and professional needs we offer large screen video projection services.  Corporate events looking to do presentations and slide shows, clubs looking for large screen karaoke, weddings looking to do photographic slide shows and so much more.  This new service is being offering by none other than your Maine Disc Jockey Service DJ-BrianC.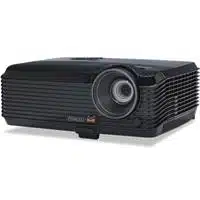 This service is also available through our sister company M's Photography.  Now you can get a preview of your wedding day photos the very same day through our large screen slide show service!  M's Photography is your affordable professional photographer for all occasions.
And don't forget about ProPrint for all your Wedding Invitation & Personalized Accessory needs.  Together we are your One Stop Wedding Service providers bringing you unbeatable value.
Contact us today to see about adding this affordable large screen video service package to your next event.  Together with our sister companies we look forward to providing you affordable services on a professional level.  Experience the difference that your Maine Wedding Professionals offer today!  Give us a call at 207-212-6560 for entertainment.