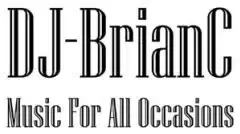 Hosting a wedding at your home can be a great way to save on the cost of a venue. However, the savings do come along with a bit of extra work. You're going to need to put in a lot of effort to get your home ready for hosting a successful wedding. As you make your plans, keep the following tips in mind.
Wedding-proof the House
You've probably heard of baby-proofing and pet-proofing a house. Wedding-proofing is a similar concept. Consider what type of event you are going to be having. If there is going to be lots of music and drinking, you may need to put away any fragile decorations that may get bumped and broken. Your home will likely be full of visitors, some you may not even know. It's a good idea to safely store any valuables in a place where they can't be found by untrustworthy fingers. After the ceremony, there will be a lot of mingling going on. Make sure that you arrange the furniture to allow for crowds to move around. Speaking of furniture, you may want to put down some coverings on your couches to protect them from spills.
Cater to the Senses
A wedding is supposed to be a romantic experience with a magical ambience. To create the right ambience, you need to cater to all five senses. Decorations should be visibly appealing. The food and drink should be tasty. The music should be pleasant and not overbearing. The chairs and furniture should be comfortable. The temperature of the home should be neither cold nor warm, but moderate. And last but not least, you need to have a pleasant smell. The house needs to be free of common household odors that can be unpleasant to smell at a formal event. This can be a little tricky. Each home has its own odor that is difficult for the owner to detect because they are used to it. Invite a neighbor or friend over to help with this.
Hiring Professional Services
You can make your life a lot easier if you hire professional services to take care of some of the aspects of the wedding. You can hire a wedding decorator to supply matching chairs, flowers, and tablecloths. You can hire a food catering service to take all the cooking and serving off your hands. If you want to get people moving on the dance floor, you should consider hiring a professional DJ. They will have all the right songs to get people grooving.
This may seem like a lot to take in and do. For that reason, it is best to start early. Try to finish the plans and preparations a week in advance. Leave only the physical decorations for the day before. That way, you'll be able to focus on the things that really matter on your special day.
To make sure that you have quality entertainment at your wedding, hire us to DJ for you!